Patients with chronic liver disease may be unable to work because of their disease and its related complications. Patients who find themselves unable to work because of their chronic liver disease may qualify for long term disability (LTD) benefits. The insurance company will review their claim to see if they qualify under the conditions of that plan.
What is Chronic Liver Disease?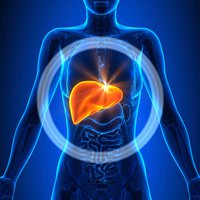 Chronic liver disease is a category of diseases that include cirrhosis, hepatitis C, hepatitis B, hepatitis A, sarcoidosis, autoimmune hepatitis, liver failure, alcoholic liver disease, liver cancer, hepatoma, and other liver diseases. Chronic liver disease can also be the result of alcohol and drug abuse, environmental toxins, viruses like hepatitis C, autoimmune disorders, and hereditary factors. Symptoms of chronic liver disease include abdominal swelling, fatigue, jaundice, diarrhea, and mental disorientation.
Can I Qualify for Long Term Disability Benefits for Liver Disease?
The insurance adjuster assigned to your claim will evaluate your medical records to determine how severe your liver damage is. The most severe chronic liver diseases include end-stage liver disease and chronic liver disease (having lasted at least six months) with may involve one or more of the following complications:
Excess fluid in the peritoneal cavity (called ascites) or the pleural cavity (called hydrothorax);
Spontaneous bacterial peritonitis;
Esophageal or gastrointestinal hemorrhage;
Hepatorenal syndrome;
Hepatopulmonary syndrome; or
Hepatic encephalopathy.
More specifically, the adjuster assigned to your claim will look to see whether your liver disease has caused you functional limitations that prevent you from working.
Functional Limitations Due to Liver Disease
The insurance adjuster will assess your "residual functional capacity" (RFC) to determine whether you can work given the functional limitations you have as a result of your medical condition(s). For example, if you suffer from extreme fatigue due to Hepatitis C and need to rest frequently, your RFC should state how often you would need to rest upon exertion and for how long a period of time. Or, if the pain in your side limits your walking, lifting, or carrying, your RFC should identify these limitations.
Depending on the extent of your physical limitations, your RFC will likely place you in a sedentary, light, medium, or "less than sedentary" work rating. Your RFC should also identify any mental limitations caused by your disease, such as an inability to maintain attention or focus or an inability to remember things.
Note: If your doctor is unwilling to fill out a Residual Functional Capacity form opining as to your impairments, perhaps the doctor could include these limitations in your medical report so that the insurance company can consider them in its evaluation of your claim.
How Your RFC Affects the Disability Determination
If the insurance company finds you should still be able to do your prior job despite the limitations in your RFC, you will be denied disability benefits. However, if the insurance company determines you are unable to do your past work, then they must evaluate your claim to determine whether there is other work you can do.
Work With an Experienced Long Term Disability Attorney
If you are unable to work as a result of chronic liver disease, you should consult with an experienced long term disability attorney. Unfortunately, long term disability carriers do not make it easy for disabled claimants to receive the benefits that they deserve. If your chronic liver disease makes it impossible for you to work and you have been denied your long term disability benefits, the legal team at Ortiz Law Firm can help you cut through the red tape and fight for your disability benefits no matter where you live in the United States. Give us a call today to discuss your claim at (888) 321-8131.